The Alan Rogers Overseas Caravan and Motorhome Rally Service offers rally organisers complete assistance in arranging holiday rallies. Not only do we have over 55 years of unrivalled experience in the camping industry, we have also been supporting highly successful rallies throughout Europe for over 14 years.
Since the company's acquisition by The Caravan and Motorhome Club in 2012, we now offer our rally booking service to more Owners Groups and Caravan Club Centres than ever before. We're a small team of three (all good things come in small packages right?) but our knowledge is unparalleled and our friendly approach unmatched.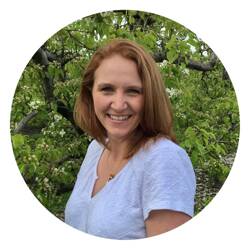 Catherine
Having supported rally organisers for over 20 years, Catherine has a wealth of experience in group travel abroad, as well as a great relationship with many campsite owners. Her friendly manner and ability to overcome even the greatest challenges has made her very popular with rally marshals from all over the UK.
Favourite European destination?
It has to be Italy! I can't pinpoint an exact area, it's all so beautiful. Good food, good wine and always good company - what's not to like?!
Next on your bucket list?
I'm off to France this summer with my family. The kids love it there but I'd love to venture a little further once they grow up a little - perhaps Australia and New Zealand.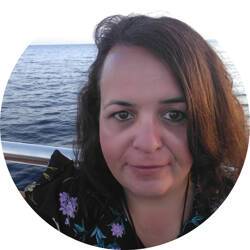 Viv
With over 25 years of experience in the travel industry, Viv is a safe pair of hands throughout your booking journey, and provides a friendly and efficient service from enquiry through to departure and beyond.

Favourite European destination?
Minorca, just off the eastern coast of Spain. It's a very underrated destination but has so much to offer, not to mention beautiful beaches, a picturesque capital and a very laidback atmosphere.
Next on your bucket list?
Italy has a big pull - the culture, the history, the food. So many inspiring and beautiful sights to see. Though somewhere a little closer to my home is calling me this summer... Cornwall. It's my go-to place in the UK, so I'll be heading there in my campervan with the family this summer.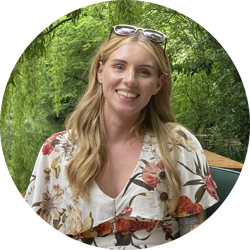 Lianna
Lianna joined the team in 2021, having previously worked in retail. She has a passion for travel and loves the outdoors. She is a friendly voice to guide you along your journey with Alan Rogers Rallies and answer any queries you may have.

Favourite European destination?
I don't really have a favourite, but I will have to say Italy, as it's the most recent European destination I've been to, and I loved it! I love the art, the cities, the unique scenery, the history, and, of course, the food! I'd love to go back again and explore more.
Next on your bucket list?
It has to be Croatia, for its beautiful beaches and natural parks. I'd also love to do a wine tour and visit the islands. I'm very outdoorsy so I will certainly be getting out my hiking boots or kayaking to take in the amazing views.