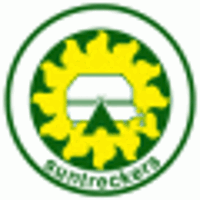 Join the Suntreckers, a naturist caravanning and camping club. This year, the Suntreckers members will be traveling to Luxembourg for 7 nights, staying at Naturistencamping De Reenert located at Heiderscheid, in the natural park of the Haute-Sûre. And then continuing on to Naturistencamping 'Achter ut Huus' for a further 7 nights in the northeastern tip of North Brabant.
Both campsites are in great locations, surround by plenty of cycle and walking routes, there is lots to see and do, for example at Naturistencamping De Reenert there are more than 600km of cycle paths, Luxembourg also offers a wide network of fantastic cycle tours, most of the routes run along disused railway lines, far away from busy roads. During your stay in Holland, why not visit the Kraayenbergse Plassen, surrounded by nature and natural waters and a naturist beach that you can enjoy. How about a walk or cycle through the Mookerheide or visit Nijmegen, the oldest city in the Netherlands.
Campsite Locations
Rally Google map
The following consent is required:
Tracking & performance, Targeting & advertising.
Itinerary
18 Aug - 25 Aug: Naturistencamping De Reenert (7 nights)

Naturistencamping de Reenert is located at Heiderscheid, in the natural park of the Haute-Sûre. Visitors report to the friendly reception at Camping Fuussekaul opposite, where they are given the code to enter the site. There are 85 large flat pitches, all with electricity (6/10A).

View Campsite

25 Aug - 01 Sept: Camping Achter ut Huus (7 nights)

The Naturist campsite 'Achter ut Huus' located in the northeastern tip of North Brabant. The campsite covers approximately 1.5 hectares, with plenty of spacious pitches for both caravans and tents, there are a limited number of motorhome pitches, and a minimum stay of 3 nights applies to these places. All pitches have 6-amp electricity and free Wi-Fi is available on the whole site.

View Campsite
Travel Options
Travel Operator
Stena Line or P&O Ferries
Date
18 Aug 2023
Description

Travelling with Stena Line

Stena line provide a fluid pricing system therefore prices can change on a daily basis and can increase as the ship becomes full.


Once we have received your completed booking form, we can provide you with an accurate quotation for your preferred travel dates and times.

Please note Stena Line quotations are only valid at the time provided.

Travel with P&O Ferries

Dover to Calais: -Travelling midweek between 06:00- 14:00

Calais to Dover – Travelling midweek between 14:00– 00:00

Supplements may apply to travel on weekends and high season dates

Please find prices below.


Prices

Motorhome up to 12m: £627

Car and Caravan (Caravan up to 8m): £744
Additional Information
Please note, no piercings on the lower body allowed.
If you are interested in participating in the Suntreckers rally and are not a member, you can find the link below for more information on joining the group.
Reserve Your Place
If you would like to reserve a place on the rally, please complete the form below and you will be emailed a booking form shortly.